End-of-life ships used to be dismantled and disposed of in Europe. These are now nearly all exported to Asia, for example Gujerat and Bangladesh, for ship-breaking with vastly inferior environmental, health & safety standards. Extremely dangerous dioxins and other lethal Persistent Organic Pollutants (POPs) are just some of the toxins being breathed in by workers and local people in the vicinity of ship-breaking.
Moreover, three Bangladeshi cities are in the top 25 cities with the poorest air quality (2014).
For more information, see Greenpeace's report End of Life: The Human Cost of Breaking Ships and NGO Shipbreaking Platform.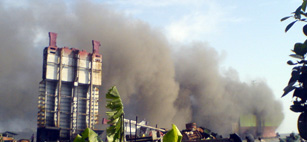 pol u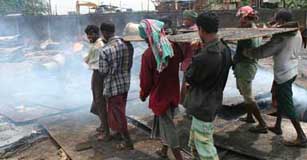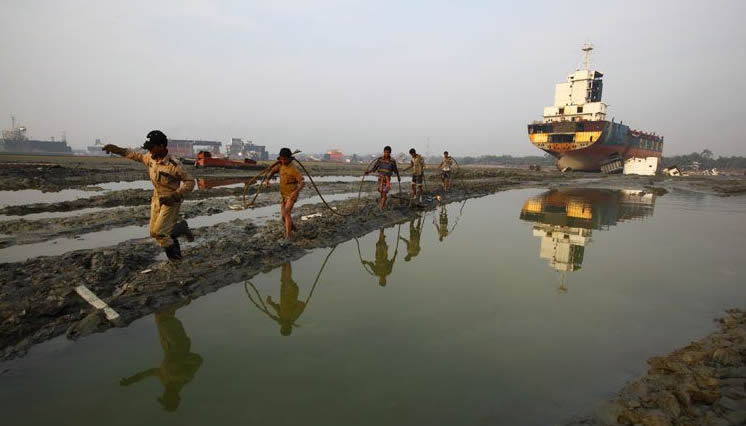 Also see documentary photographer, Tim Mitchell's time lapse film A Fish Out of Water, which documents the breaking of the RFA Grey Rover over two years in a dry dock in Liverpool, UK.
- back -