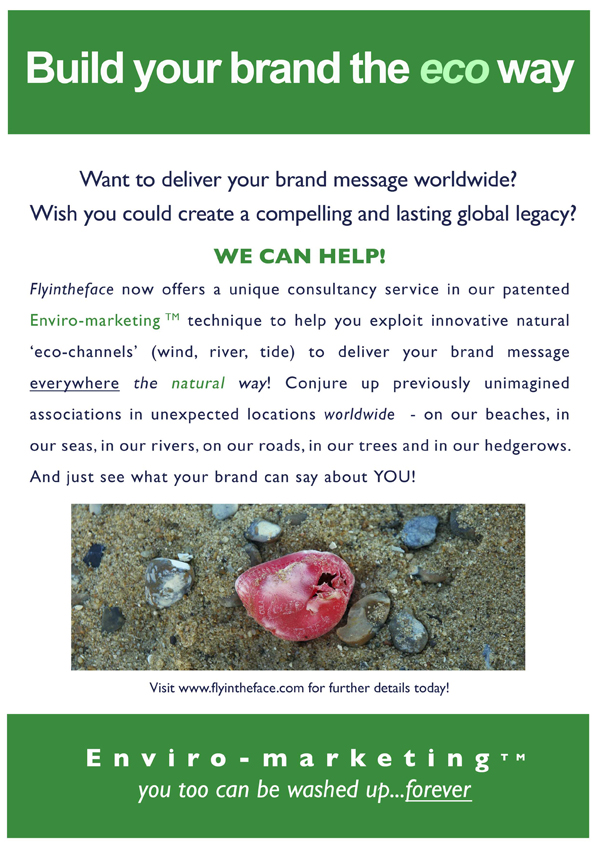 Interested? Contact enviro-marketing@flyintheface.com telling us about your aspirations for your brand and we will show you what you can do with it.
Know someone who might like to greenwash their brand? Why not display our poster at your workplace or send it to your favourite brand or corporation?
Just email enviro-marketing@flyintheface.com letting us in on your plans and we will send you print quality files.
Need inspiration? Here's some major brands who are leading the way (click on the pictures to see a larger image):
Remember you too can be washed up...forever.