I try to recycle what I can. But many items (especially plastics), though broken or useless, seem too good or interesting to send for recycling yet not good enough for charity shops or to give away. Other items are made from composite materials and are therefore unsuitable for recycling.
With the help of a couple of friends and a local charity shop, I decided to save these items and recycle them instead as Art.
For a limited period only visitors to The Cut and, more recently, at firstsite were offered the chance to share in my life savings by taking away a FREE piece of Art.
All investors in my Life Savings receive a certificate to keep with their unique piece of Art.
If you were unable to make it but would like a piece, please email a request to me. But be sure to read the warnings and important information about your potential investment first. (An A4 SAE will be required with 'large letter' postage.)
Remember Art can be a good investment and that plastics, like diamonds, are forever.
I hope you enjoy the Art of recycling...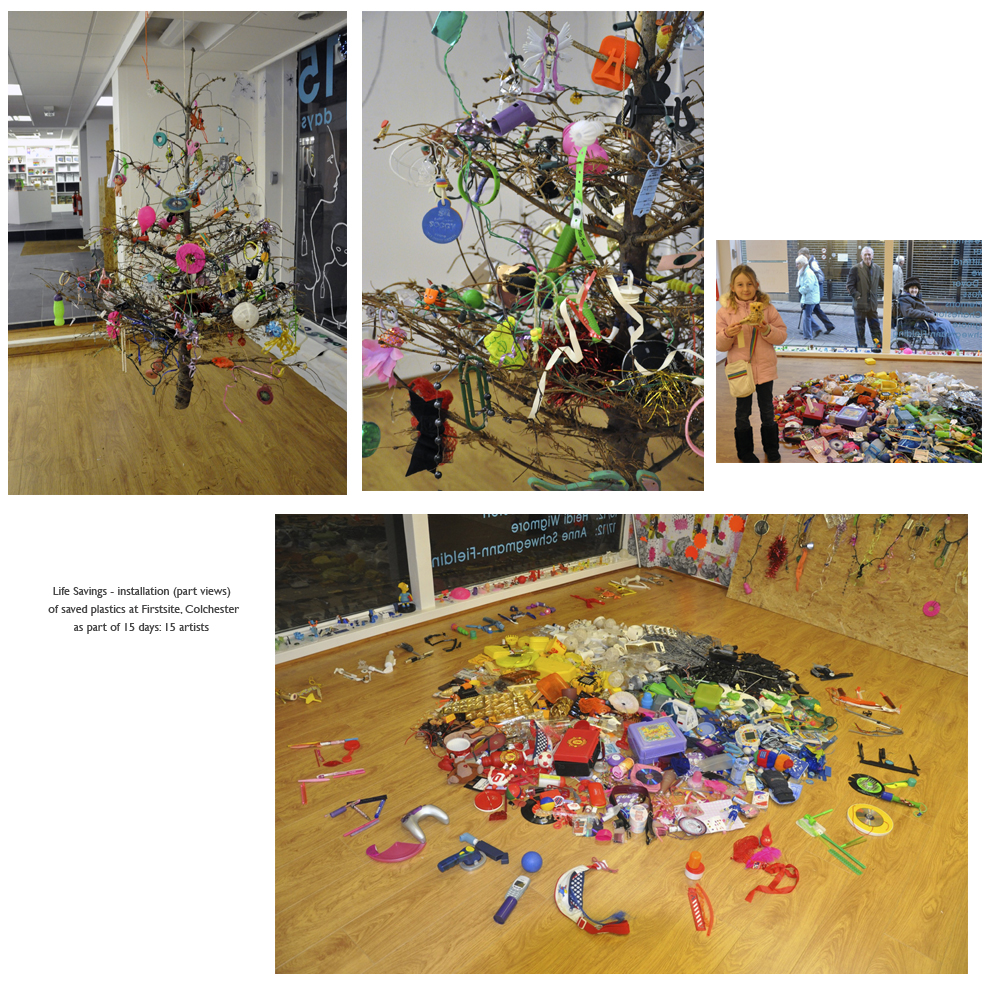 Click here for image of my Life Savings at The Cut