More gas-flaring (burning off of gases as a by-product of the oil industry) takes place here than anywhere else in the world. As well as wasting a valuable resource, the flares cause acid rain and contain toxins, such as benzene, which pollute the air causing respiratory problems, cancers and infertility.
For more information see Action Saro-Wiwa (Platform London) and UNEP's Environmental Assessment of Ogoniland report.
See also John Vidal's video report for The Guardian, Niger delta oil spills: the real cost of crude and Curse of the Black Gold (by Guardian photo-journalist Ed Kashi).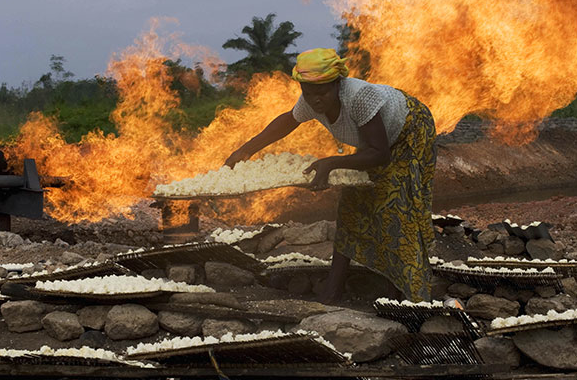 - back -