On a warm Sunday in July I went for a walk on the beach north of Thorpeness. I walked just one hundred metres and this is what I found: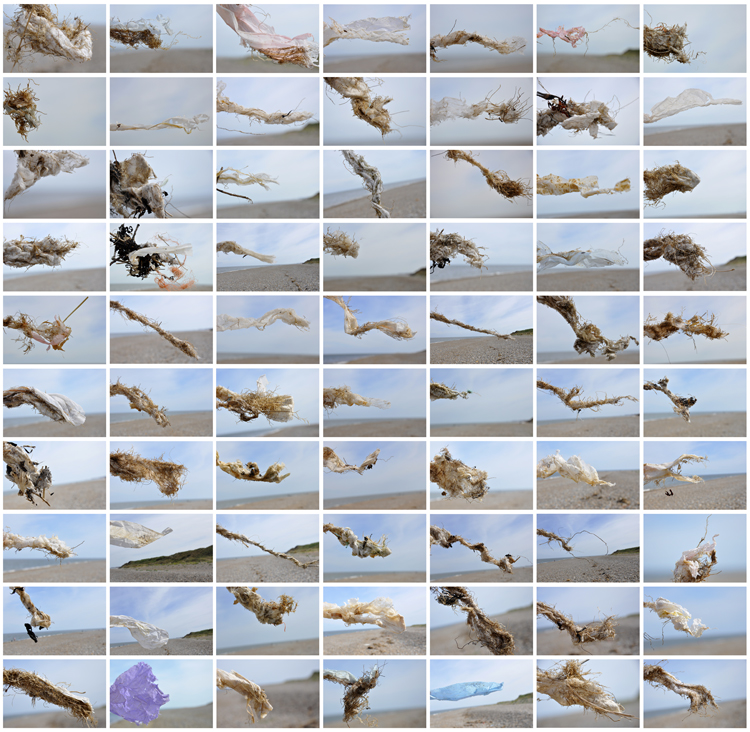 Click to see larger image
Seventy pieces of 'sewage related debris' - that is to say, sanitary towels....
These items, when flushed down the loo, can get pass through our sewage treatment works after heavy rain, being discharged out to sea through CSOs (combined sewage overflows). And yet...there are to my knowledge no CSOs near Thorpeness and, at the time of this walk, we had been suffering a drought here for weeks! Moreover, I find this debris in varying quanitities every time I visit any of my local beaches, at all times of year. It seems the North Sea is so awash with the stuff, it just comes in on every tide...
I will be lobbying about this but in the meantime there is something we can all do to reduce this problem:
PLEASE NEVER EVER FLUSH ANY KIND OF PLASTICS AND SANITARY WASTE DOWN THE LOO!!!!
See also TOUCHING LIVES,IMPROVING LIFE? and SEEING THINGS